Why Every Startup and SME Needs Human Resources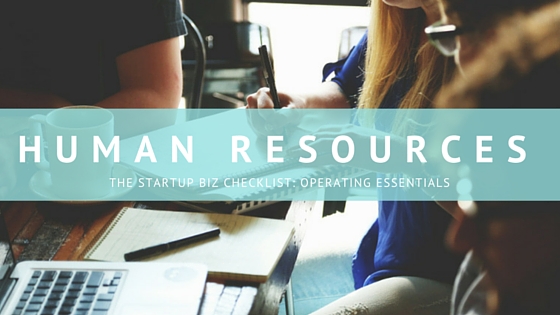 Being a new or already established business owner, you are constantly faced with the rewards and challenges of the day to day operations of running your business.  It may be only just you or you may have 1-2 employees assisting in your business.  So the thought of having a human resource person or department is probably on the back burner in your mind.
You probably handle the payroll, benefits and employee legal compliance forms and documents yourself along with the other duties of business management. However, as your business grows and matures, you will need more employees and staff.  The human resource department will become increasing necessary as the number of your employees increases.
You may start small with only one "human resource" person who may double as your office manager or other designation. But the complexities of the position will become more prevalent as your company grows. Therefore, you probably will need to designate a person specifically for that role.
Why You Need A Human Resources Person From The Start
So what is the human resource department and why it is needed? To begin, is it usually a person or in the cases of larger firms, a whole department dedicated to handling employee related responsibilities. This can include but not limited to  payroll management, employee benefits (including health, dental, vision benefits),401k or 403b retirement plans, employee corporate compliance and in some cases the licenses / certifications needed by the employees to complete the assigned job description.
Other human resource duties include hiring processes such as pre-employment checks, potential employee background checks, employee's previous employment verifications, medical / drug screening prerequisites and interviewing potential employees.  On the other hand, they also handle employee terminations, often as a mediator or corporate compliance officer if not directly terminating employee.  They conduct exit interviews with employee that voluntary separate from company.
In some further cases the human resource person or department oversees workman's compensation issues. They work alongside Managed Care Organizations, Workmen's Compensation physicians and other health care providers to facilitate employees return to work status.
Overall, the human resource department is a vital link/resource needed for companies that have more than 5 employees. Managing the complexities of the role should be dedicated to the individuals that have very good to extensive knowledge of the positions.  It is not advisable to hire someone "right out of college" to fill this position, so an individual with human resources experience is your best candidate.  Keep in mind to allow the person hired for the position of your human resources to share ideas and thoughts on how to effectively manage your employees.  Bottom line, keeping your employees satisfied with their positions, will effectively increase productivity and increased profits for your business.
Kal Kangur is the CEO of Startup Solutions Group, LLC. Start Up Solutions Group business consulting firm is a leader in assisting start-up and new business owners launch, establish and grow their new business with a multifaceted approach and effective cost containment solutions. The company believes in passion to help small businesses grow and prosper. Follow him on Linkedin and on Twitter @startupsolgrp.