Office Space: What Works Best for Your Startup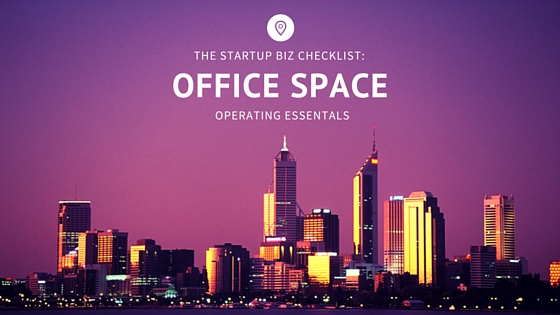 There are many things you need to consider when starting a business, one of them being office space. Picking out an office space can be like picking out a car. You need something that is going to fit your needs but be practical at the same time. This is why we think this is an important step on our Startup Biz Checklist.
As a young company, you also need to consider that your needs might change in 6 months or a year, which makes planning difficult. This is why you need to invest quality time into finding the space that works best for you.
Thinking About Office Space
Here are the basic things you need to consider when thinking about office spaces:
Time
Long-term vs. short-term spaces
Layout
Home vs. co-working vs. private space
Amenities
Layout, location, security, kitchen, furniture, etc.
Price
Budget for rent
Taking the above into consideration, determine if your company will be home-based or a different location. Lease office or retail space and obtain the necessary furniture, equipment, supplies and communication needs.
Being a young company, the future might always be crystal clear, leaving you unsure about where to lay down your roots. Grasshopper is one of our partners that offers a virtual phone service that caters to startups and small business. It allows you to run your business using your cell phone, turning any space into your office.
Stay tuned for our next blog post to learn more from them.