Local SEO Marketing Basics for New Businesses: Part Two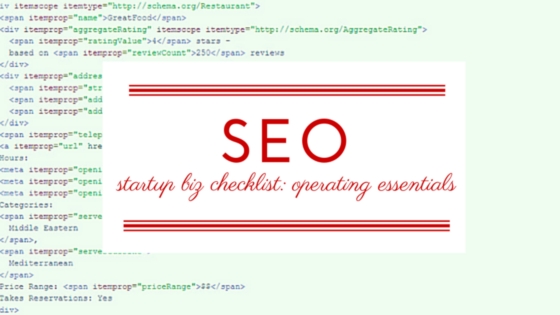 In continuation from last week's post, we are picking back up with Part Two of the Local SEO Marketing Basics for New Businesses.
The Basics of Local SEO Continued
3. Get Listed on the Top Directories
Hours or Outsource
Your business listed on local directories is essential to your local SEO success. It is also very important that your NAP (Business Name, Address, and Phone Number) are consistent on all of your listings.  These are the Top 50 Citation Sources you need to be listed on if you're located in the USA.
When it comes to citations (business listings) it is valuable to find citations source that are related to your specific industry and locale; for instance, join your local chamber of commerce or business/ trade association.
When you're building citations yourself, be certain to stay consistent with your NAP on all of your listings. Ideally, you want your business listings to match what you have listed on your Google+ listing. Optimize a few citations a day until you have all Top 50 recommended listings.
4. Get Some Reviews
30-40 Minutes + Ongoing Attention
Online reviews not only help to differentiate your business from your competitors and establish credibility, but they also allow you to connect with clients, improve your services (or product), and show up in search results.
There are countless review sites available for customers to review your business, from general third party sites to industry specific sites; Google+, Yelp, Facebook, TripAdvisor, or Avvo to name just a few.
If you don't have a review strategy in place, start one today.  It's as easy as:
requesting feedback in a follow-up email,
asking after a service,
adding an encouragement to your receipts and invoices, or
using of a review management platform
Put stickers in your store like, Find Us on Yelp and respond to reviews, both positive and negative. This shows your customers you listen and value their feedback, and further establishes trust.
5. Find Local Link Opportunities
30-40 Minutes Brainstorming + Ongoing Attention
Acquiring external local links that point to your website has a significant impact on your site's ability to rank locally. This may seem overwhelming or challenging at first but, if you put the time in to really brainstorm and evaluate your overall company activities, local relationships, and assets, you will find that there are many opportunities available to you.
Here are some questions you can ask yourself to help get you started:
Do you currently have any local partnerships or business relationships? Are there any opportunities for you to acquire a link through them?
Does your company donate to a specific charity or sponsor any local organizations?
As a company, do you volunteer or help any local organizations?
Are you a member of any neighborhood business communities or organizations?
Do you throw annual, monthly or weekly events?
Have you ever hosted or taken part in an industry meet-up?
Do you ever offer any classes or information sessions?
Do/Did you operate a booth at trade show? Or sponsor conferences?
Is anything your business is doing newsworthy?
Do you have any amazing content that would worthy of other correlated industries to link to?
Use these questions as your starting point and check out this guide to local link building if you are still feeling stuck.
This introduction to the basics of local SEO is intended to help you successfully implement a local SEO campaign for your small business. From here there is more room to expand and grow your local SEO further, but this is a point to start for any business owner looking to enhance their current online marketing strategy from a local standpoint.
These articles were contributed from our partners at Whitespark.