Insurance Basics for Startups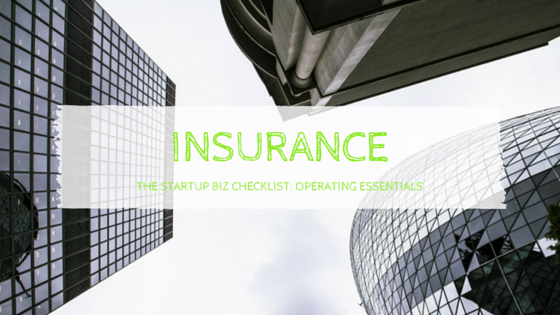 Starting a business is a huge undertaking. As every entrepreneur knows by now, there are many risks that come with startups. Wouldn't you want to protect yourself in case anything went wrong? This is why every startup needs insurance and why we have come up with the insurance basics for startups.
Our Quick Guide to Insurance Basics for Startups
Weighing the types of insurance you need
There are many types of insurance your business may need, and some are required by law. It's recommended to consult with your legal counsel and broker to determine what is best for your business. Here are some types of insurance to consider:
General Liability for office space

Property Coverage for physical assets

Directors and Officers liability

Business Interruption coverage including loss of R&D materials

Workers Compensation & Disability as required by law

Professional liability, also known as errors and omissions
Picking the right insurance broker
You want to pick an insurance broker who aligns with the industry you are in. Interview a few people and determine the best fit.
Buying the right coverage
After picking the right broker, you want to make sure you are getting the right coverage. Take into consideration that when your company grows, it might require more and different coverage. Getting the wrong type of coverage or no coverage could detrimentally impact your startup.
Setting aside enough money for insurance
Create a budget that accounts for your insurance payments. Insurance is a necessary element to every startup, so you don't want to have a lapse of coverage because you forgot to pay the bill.
Need more information about startup insurance? Check out the U.S. Small Business Administration for tips and advice. We hope that you will take our roadmap and use it to protect your startup.