Why Every Startup Needs Email Marketing: Part Two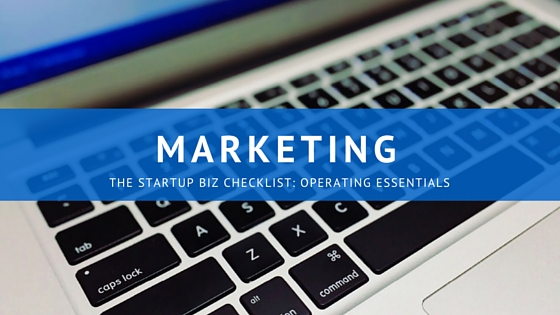 What Email Marketing Can Do For Startups
Drive more traffic to your website
This is a big one for startups: how do you drive more traffic to your website so you can get the word out about your business?
Since 80 percent of daily blog visits are new, you need to keep those people coming back. You also need a way to make a great first impression, since they might not have time to poke around your website to learn more about you.
Email lets you capture those website visitors and seduce them with your amazing content. That's why, even if you're just getting started, adding a sign up form to your website or blog is one of the most important things you can do for your business.
Pro-tip: Seriously, add a sign up form to your website right now if you haven't already. Here's how to create a sign up form that gets results.
Get more out of your content
Lacking in the content department? Not a problem! Email marketing makes the content you have work extra hard for you.
Let's say you have three solid blog posts. You can spread the information from those three posts over the course several autoresponder emails. Autoresponders are emails that you set up ahead of time that are sent automatically to each new subscriber.
So once you create them, they keep your new subscribers engaged and make a great first impression while you're busy doing other things – like running your business.
Pro-tip:  Email automation may sound complicated, but anyone can use it. Learn more about how you can get started with email automation.
Save time
Imagine having more time to focus on running your new startup and less time worrying about growing it. Email marketing is a one-two punch for time-saving because it lets you talk to your entire audience at once. No sending the same email over and over again, no duplicating efforts.
And those autoresponders I mentioned earlier? They're designed for saving you time. You can even use them to send your subscribers relevant content based on their interests, a task that could easily become a nightmare without automation.
Pro-tip: Start small. An email that welcomes your new subscribers is the first email you should create. You can always build on that and create a welcome series later on.
Starting is easy
Overwhelmed? Don't be. Getting started with email marketing is a snap, even when you've got a billion other things on your plate.
All you need are three things:
A reliable email marketing service provider

A sign up form on your website

A welcome email (or autoresponder) to greet your new subscribers
And that's it! Once you get more comfortable, you can add more emails to create a series, segment your subscribers based on their interests, and refine your content.
Pro-tip: No website? No problem! You can use a hosted sign up form to collect subscribers even if your website isn't ready yet.
What are you waiting for? Let's get started!
Considering that email marketing has an ROI of 4,300 percent, your startup can't afford not giving email a shot. But I get it: sometimes getting started is the hardest part. Use the pro-tips I've listed here to ease your way into your own email marketing strategy. It won't be perfect at first, but you can make tweaks over time as you learn. Good luck on your email marketing journey!
This article was contributed from our partners at Aweber. They make email marketing simple with seamless integrations, easy importing and live expert customer support.