Tips to Beef Up Your Brand Without Crunching Your Budget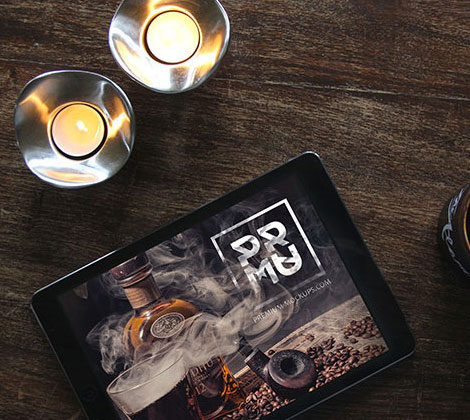 Building relationships with consumers leads to brand loyalty that can outlive any economic downturn. Therefore, it's imperative that you continually work to build and nurture relationships with your customers. Thanks to the tools of the social web, small businesses can compete on even footing with larger businesses and build customer relationships and loyalty that last for years to come.  It's also these tools that enable small businesses to build relationships without spending a lot of money.
As long as you're willing to invest some time and effort into building and sustaining relationships, you'll be able to build your brand.
Following are 10 ways that you can jumpstart customer relationships with your brand and loyalty to it without breaking the bank.
1. Get active on social media.
Start a blog, get on Twitter, and create a Facebook page. Publish interesting and useful content that your target audience would find meaningful. Take some time to find and connect with your target audience online and begin building relationships by conversing with them and sharing interesting content. Don't self-promote! Your goal is to connect with people, not annoy them with marketing messages.
2. Make it easy for people to connect with you.
Different customers like to interact with people and businesses in varied ways. Make it easy for your customers to choose how they want to engage with you by providing links to your website, blog, Facebook page, YouTube channel, Twitter profile, and other branded content and destinations everywhere you can. For example, include URLs in your email signature, on your business cards, on your invoices, in your marketing materials, and so on.
3. Start an e-newsletter for existing and prospective customers.
Email marketing is a great way to get in front of consumers, but you need to remember two things to be successful with email marketing: your content needs to be useful or it's viewed as nothing more than spam and anyone you send a bulk email message to must opt-in to receiving such email from you or you'll be in violation of the CAN-SPAM Act. This law doesn't apply to existing customers, but it's always better to ask permission before you send mass emails to your customers. Also, you need to include an opt-out method in all of your email newsletters no matter who you send them to.
4. Develop an affiliate program.
Affiliate programs can help you raise awareness of your brand and boost sales without paying anything up-front. Simply join an affiliate program like e-junkie.com and invite people to advertise your business on their websites. When people make purchases (or complete a predetermined action) after clicking the link on the affiliate's website, they earn a dollar amount or percentage of the sale. Make it easy for affiliates to advertise for you by providing them with a variety of links and ad formats that can fit on any website.
5. Give out branded premium items.
Place your logo design on hats, pens, and other inexpensive but memorable items that people are likely to use again and again. Leave your premium items behind on sales calls and give them to customers. Choose items that you can purchase in bulk so you can receive production discounts.
6. Place stickers with your logo design and tagline on all communications.
Your logo shouldn't just appear on your letterhead. Use stickers to make sure your logo and tagline appear everywhere, including shipping boxes, notes, and so on.
7. Create a tagline.
A tagline (also called a slogan) sums up your brand promise in a short phrase. When you're raising awareness of your brand, that tagline goes a long way in connecting your brand with consumers' emotions very quickly. Use your tagline with your logo, in your email signature, and everywhere else you can think of.
8. Look for publicity opportunities.
Local journalists are always looking for story ideas. Reach out to your local news organizations and industry-related media publications and offer your expertise as a source for future stories. You can also use a site like HARO (helpareporter.com) to find and respond to active journalist inquiries.
9. Request feedback from customers.
Take some time to follow up with your existing customers to get feedback about their experiences with your brand and business. Be sure to thank them for their business and their help and don't make this type of outreach a one-time thing. Stay in touch with your customers throughout the year.
10. Give clients branded items during the holidays.
New Year's Day, Groundhog's Day, Independence Day, and many other holidays offer perfect reasons to visit or contact your customers and clients to give them a themed premium item with your marketing logo printed on it. Don't be afraid to get creative and have fun, but do stay within the expectations of consumers for your brand.
Branding is a long-term strategy that depends on consistency and building a level of trust with consumers. These efforts don't have to cost a fortune. As long as they're appropriate for your brand promise, you're on the right track to shoestring budget branding success.