Raising Startup Funds from Friends and Family: Part Two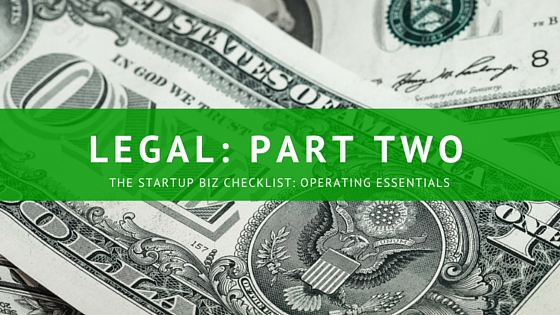 We hope you caught Part One yesterday. If not, you can read it here. This three-part blog series discusses various options for structuring an investment from friends and family. Raising startup funds from friends and family often seems like the logical first step for a new business to raise money. However, accepting money from friends and family is not as straightforward as it may seem.
Tips for raising startup funds:
Convertible Notes and Convertible Equity
Convertible notes and convertible equity (collectively referred to as "convertible securities") allow a company to receive cash from an early investor without the premature valuation issue discussed above. This is because the convertible security holder (i.e. the investor) does not receive company stock at the time she invests, but only the right to receive stock at the time of a future financing (such as a Series A round).
This approach has significant benefits for your friend or family member for two reasons. First, the stock she receives will be on the same terms as later investors, which typically include a number of preferences over common stockholders. Second, she will likely receive a discount and other perks compared to the later investors to compensate her for taking a risk on the business at an early stage.
But there is a significant risk for the company with using convertible securities for friends and family if he or she does not meet the securities laws' definition of "accredited investor." This is because the future financing will almost always take advantage of a federal securities exemption that relies on all the investors in the round being accredited investors. Even one investor (including the convertible security holder) who does not meet the definition of accredited investor can destroy the exemption, causing significant securities compliance issues.
Because a friend or family member who holds a convertible security is considered an investor in the later round, he or she will have to meet the definition of accredited investor. In order to qualify as an "accredited investor" your friend or family member will need to either have a net worth of at least $1 million (not including the value of their primary residence), or have an income of over $200k each year for the last two years (or $300k together with their spouse if married) and have the expectation to make that amount next year. Directors of the organization can also qualify as accredited investors, but friends and family members should only be chosen as board members if they will significantly contribute to the expertise of the organization and will be a good fit for the board and for the organization as a whole. For more information on accredited investors, see this SEC bulletin.
Thus, convertibles are a great tool if your friend or family member qualifies as an accredited investor, but it is not advisable to use convertibles for other friends and family transactions.
Stay tuned for Part Three of this blog series. This article was contributed by our friends at SPZ Legal. To discuss various options for structuring an investment from friends and family, please contact them for more information.